Countertop cooking can add another element of service and profitability to a whole range of Canadian foodservice operations. C-stores, concessions, QSRs, pizza shops, casual dining – all of these and more can benefit from a countertop cooking program.
In most situations, menu items created with countertop cooking need to be prepared fast and efficiently, without comprising on the quality and consistency. As a result, the equipment used to create these products needs to deliver on both ends of the spectrum.
Introducing the Double Batch Oven from TurboChef
The Double Batch helps foodservice operators by providing two independently-controlled, high-speed cooking cavities to maximize throughput. It is certified ventless, and does not require the use of any type of exhaust canopy. Because it is ventless, it can be used anywhere an operator has a sufficient power supply.
Inside the unit, impinged air circulates at speeds of up to 80 km per hour to create high heat transfer rates and reduced cook times. Here's a brief list of potential cook times that shows the power of the Double Batch.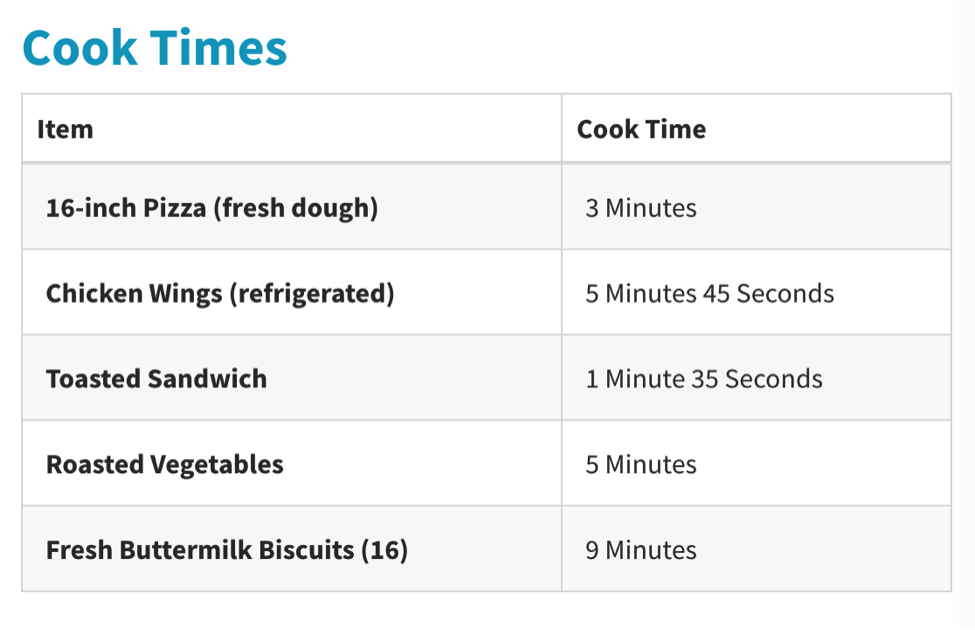 Saving space is another great aspect of the Double Batch. The types of operations that truly benefit from a Double Batch are so often limited by space. With a footprint that's only 704 mm by 805 mm, this unit provides space-saving capabilities while maximizing the potential of the space it occupies.
Finally, the Double Batch uses less energy. A variable speed blower, oscillating racks, and a catalytic converter result in minimal energy input while preserving higher food quality. Because the unit is ventless, it also opens up the possibility of using it in more locations.
Features of the TurboChef Double Batch
Simple and intuitive touch controls
Multi-language user interface
Integral recirculating catalytic converter for UL (KNLZ) listed ventless operation
Variable-speed High h recirculating air impingement system
Oscillating rack for high heat transfer without spotting
Half-sheet pan/16-inch pizza capacity
Stackable design (requires stacking kit)
Smart menu system capable of storing up to 800 recipes: 400 recipes per cavity
Built-in self diagnostics for monitoring oven components and performance
USB compatible
Wi-Fi compatible
Free one-year subscription to TurboChef Connect menu management web portal
Smart Voltage Sensor Technology* (N.A. only)
Includes plug and cord (6 ft. nominal)
Warranty – 1 year parts and labor
The easiest way to learn more about the TurboChef Double Batch Oven is to schedule some time in one of our conveniently located Canadian test kitchens.