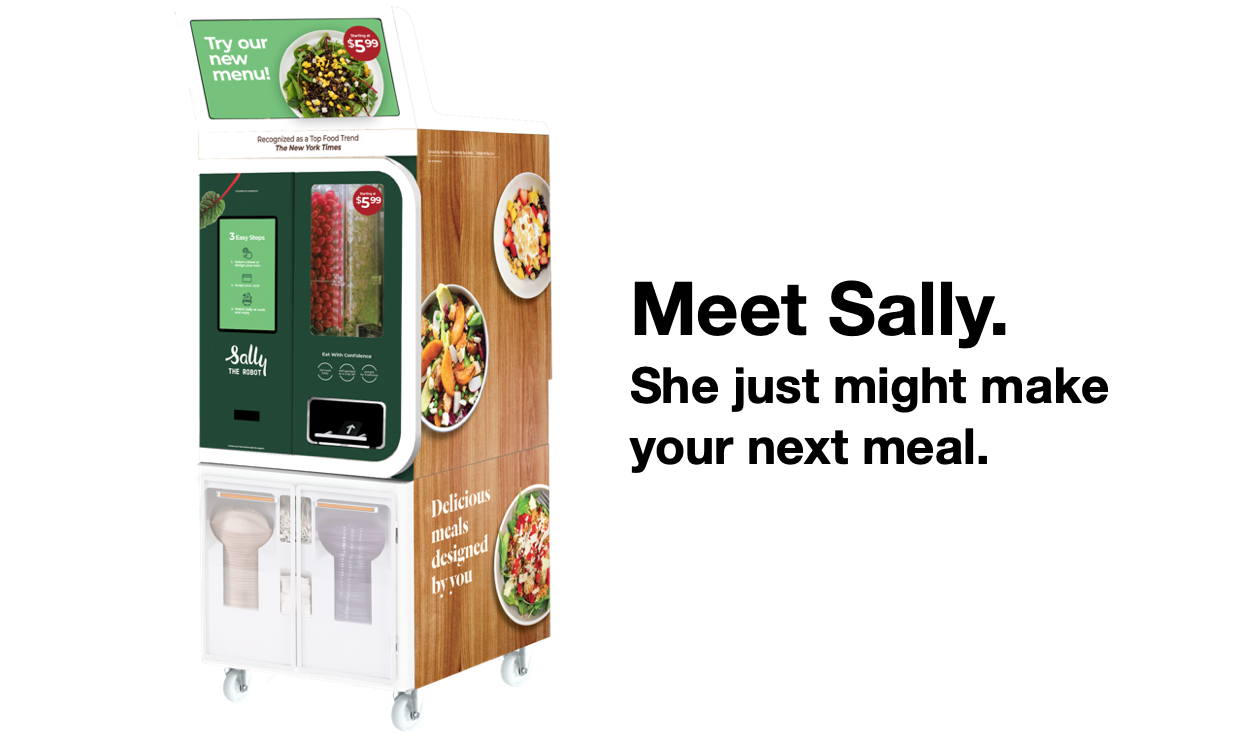 Sally is a big advocate of healthy eating. Whether you're in a fast casual restaurant, a corporate cafeteria, or filling your stomach before heading over to the university library to cram for your exam, Sally always believes that fresh, healthy ingredients are the way to go.
Sally is a chef, so to speak. She makes nutritious and fresh salads. She makes energizing snacks and breakfast bowls. She makes made-to-order dishes that her guests love because they are so fresh, healthy, and energizing.
[Sally is better equipped to deal with COVID-19. Download the latest information here.]
Sally sounds like a standard health food chef, right? She's different though. Do you know why?
She's a robot.
Sally is a box. She measures just less than one meter by one meter. She serves customizable, made-to-order meals as described above, and she can fit on a tabletop or on a counter.
The latest version of Sally is also better equipped to deal with the situations caused by the coronavirus. New updates have been added to keep customers and staff safe, including a contactless ordering app, signage with touchscreen compatible gloves, and individually bowls.
Chow TV is added to the top of ever Sally machine to promote menus, and units are completely sealed to prevent touching and cross-contamination.
Here are some additional details on Sally.
Want to learn even more about Sally? Want to see her in action? Want to see how she works? Check out an introductory video in the Chowbotics Video Library from WD Colledge.