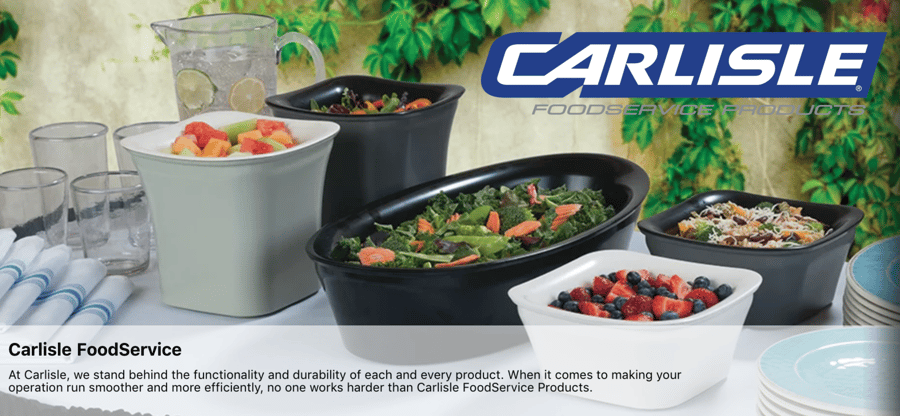 We all know about the big pieces of equipment, those sexy, stainless steel units with all the fire and charcoal. But what about all the little, unsung supplies that help chefs and foodservice operators perform all the smaller tasks that are so essential to a successful business?
W.D. Colledge partners with a company that makes this their primary goal, and the feedback we've received has been fantastic.
Introducing Carlisle Foodservice Supplies, Essential Tools for a Successful Foodservice Business
Carlisle creates foodservice supplies that perform specific functions and will stand up to the rigors of Canadian commercial kitchens. The goal is always smooth, efficient operation, and their collection of supplies are designed to do just that:
Dinnerware, drinkware, tabletop accessories, displayware, buffet service items, food bars, bar supplies, trays, catering equipment, cookware, storage solutions, warewashing, cleaning tools, floor care, transportation, waste management, and more. Here is a small sampling of their solutions.
StorPlus Food Pans
Food pans are required for both hot and cold applications, as well as various sizes. Carlisle's StorPlus Food Pans will do it all, from high heat pans to Coldmaster to polycarbonate pans for room temperature items. Their pans are designed for easy handoffs or pass-throughs to make operations easier.
Warewashing Equipment

Warewashing is all about sanitation and safety. That's first and foremost. But beyond that, it's also about efficiency, durability, and simplicity. Carlisle has all of the solutions that can make these three goals attainable, with tote boxes, glass racks, dish racks, specialty racks, cylinders, dispensers, carriers, and more. Even better, color-coded racks are available for better organization once the cleaning is done.
Basting Brushes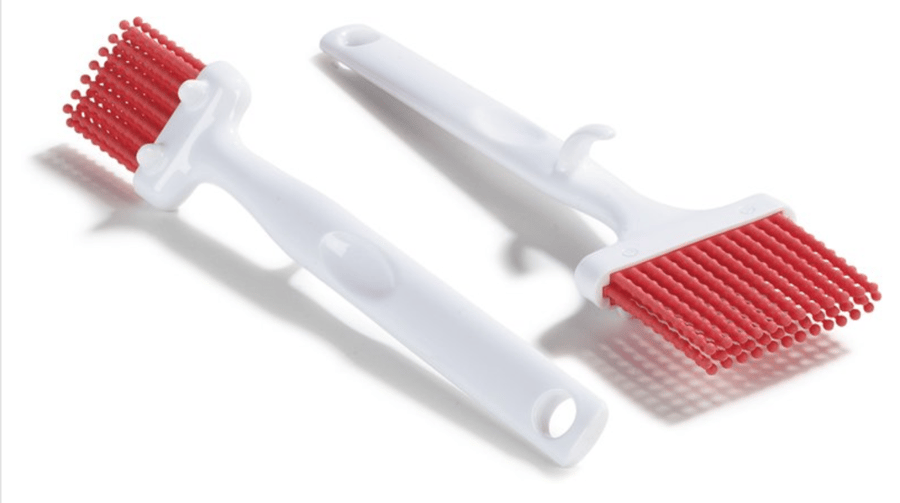 There are a million ways to add sauce or marinade to the outside of a protein or vegetable, but not all are created equal. Bristle designs are extremely important, and with Carlisle, their unique design spreads liquid better than ordinary silicone basting brushes. They are color coded for high heat applications, can withstand temperatures up to 500º F.
Learn more about Carlisle. Schedule a free one-on-one introduction with one of our foodservice supplies characters, or start by viewing the complete Carlisle catalog at your convenience.