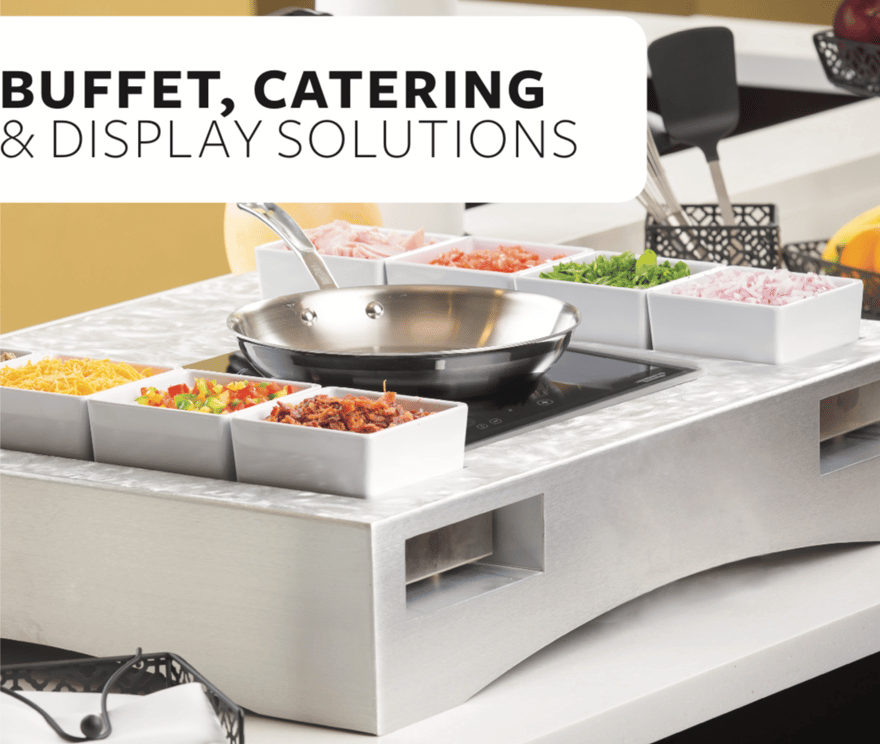 Experiences. At the end of the day, they are the things guests remember, what they tell their friends about, and what they put on their Instagram feeds. But what makes an incredible buffet or dining experience different from just an average one, or worse, a one-star review?
The simple answer is there isn't one answer. Great experiences stem from a wide range of components. Let's take a look at a few of the important ones.
INTERACTION
The one common denominator between great experiences is people. Hospitality makes a huge difference in what the guest takes away, so buffets need to consider points of interaction. Where can a member of the staff create small talk with a guest? Where is that guest drawn when she enters the buffet service area? Are there points of interest to help wow guests?
FRESHNESS
Foods on a buffet line need to look fresh. From fruits and vegetables to carving stations, the display and arrangement of menu options needs to look fresh and exciting. Are cold foods kept at cold temperatures? Are things displayed in a fresh and appealing way? Can guests get cooked-to-order options that are served hot on the plate?
EFFICIENCY
At the end of the day, the guests who come to a buffet to eat are all hungry. That means it's important to arrange buffet serving stations in a way that maximizes the efficiency of the operation, gets food into guests' hands quicker, and helps contribute to the profitability of the service. How is the buffet arranged? Are the more expensive items placed at the end of the line when guests have less plate space? Can guests get the items of their choice quickly and efficiently?
What are some things buffet operators and catering companies can do to achieve these objectives?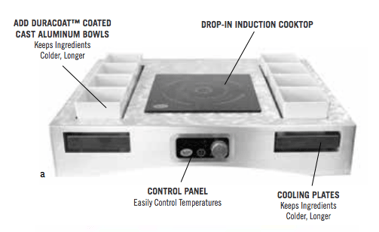 One of the latest innovation are the Action Stations available from TableCraft. These stations feature induction countertop cooking capabilities that can dress up an omelette, stir-fry, or made-to-order cook station. Each single action station includes an induction countertop station, a drop-in induction cooktop, two half-long cooling plates, and eight contemporary Cast Aluminum Collection straight-sided bowls.
Learn more about upping your buffet game with these solutions from TableCraft, as well as other ideas from the W.D. Colledge foodservice equipment experts. Schedule some time with one of our characters today.