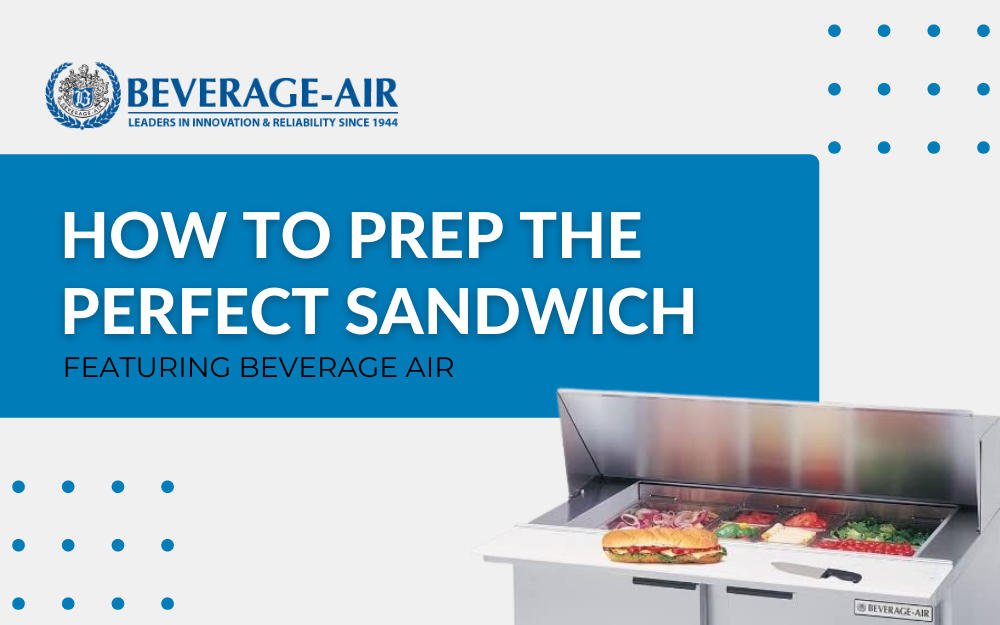 Sandwiches always make a perfect meal. Whether you want to take something with you or have time to sit down and enjoy a meal with friends, sandwiches always fit the bill. This is because there are so many types of sandwiches, and everyone has their favourite. It might be a cold ham and cheese on plain white bread or a gourmet sandwich with goat cheese and meats heated to perfection on toasted artisan bread.
If you're a sandwich lover, you know there are so many nuances to make a perfect sandwich. The right bread is essential, but it always starts with prepping the fixings inside the sandwich. Some people love thick cuts of meats and cheeses, while others prefer wafer-thin and piled high with goodies. If the prep isn't done right, then the entire sandwich feels a little off.
When you own or run a food service business, you need to make sure that your sandwiches are on point. You want a customer base that flocks back to your locale for the sandwiches and other hot menu items. You can make the perfect sandwich with the right prep table, and a new prep table from Beverage Air is the way to go.
Benefits of a Beverage Air Prep Table
Beverage Air has a full range of prep tables, and you're sure to find the perfect one for your food service business. You might be looking for one with a specific feature, or it could be that your kitchen has limited space.
There is a prep table available to meet the needs of any size business. The prep table lines include:
Hydrocarbon Series Sandwich Prep
Standard Top, Sandwich Prep
Standard Top With Drawers, Sandwich Prep
Mega Top, Sandwich Prep
Mega Top With Drawers, Sandwich Prep
Cutting Top, Sandwich Prep
Cutting Top With Drawers, Sandwich Prep
Sandwich Prep, Salad Bar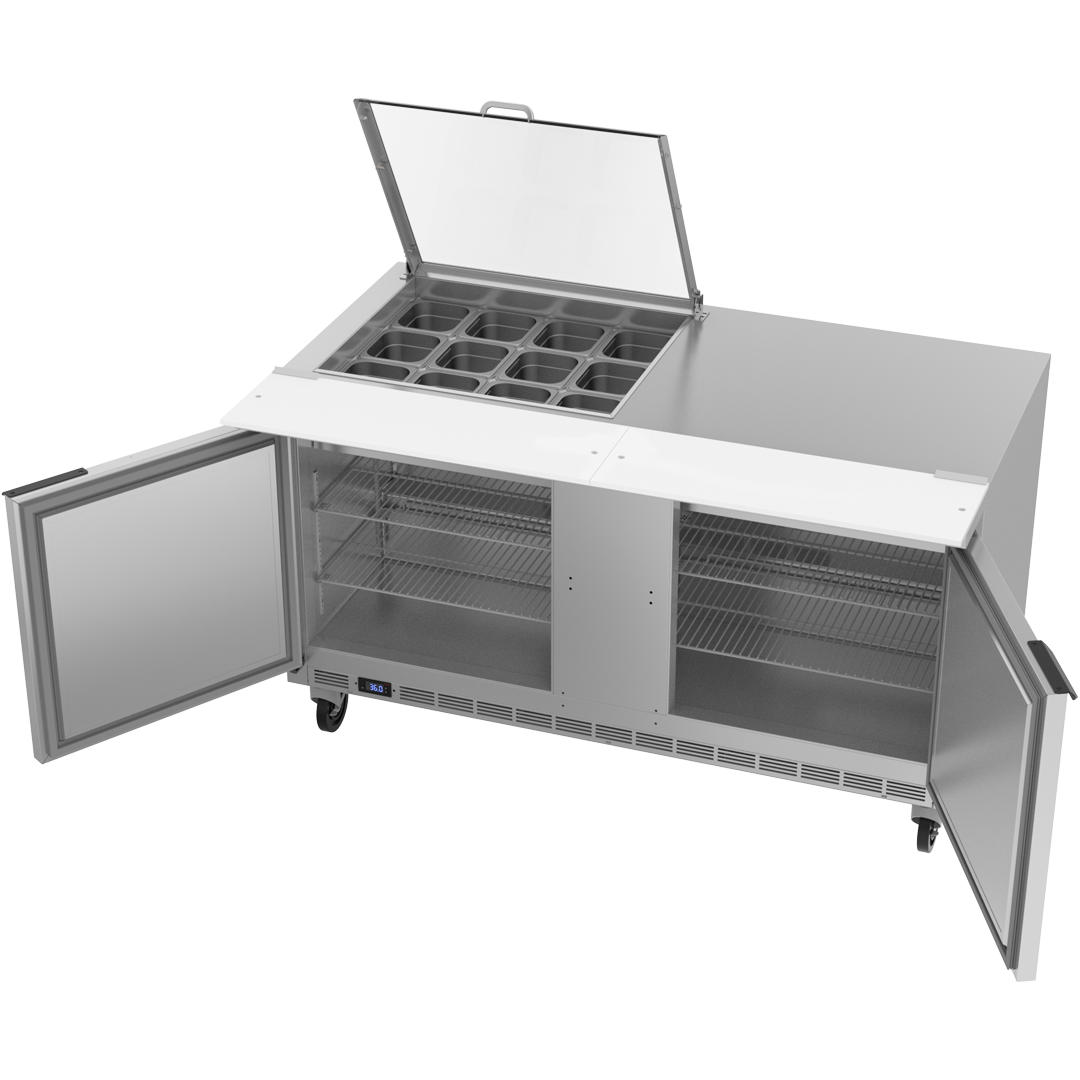 With so many lines to choose from, you can find one that meets your needs, whether price or size is an issue. When it comes time to pick a prep table to make your magical sandwiches, you want features that make a difference.
Ingredient Catch Pans
When you're making a sandwich, it's almost impossible to keep all the ingredients in their prep pans or on the sandwich, especially in a busy restaurant or cafe. With a Beverage Air prep table, there are ingredient catch pans to safely catch any escaping ingredients. It helps to minimize the number of wasted food items in your kitchen.
Fall through can be equated to a large loss of ingredients and increase your food costs. With this pan, you can frequently remove the ingredient and place them back in their container, as long as there isn't any cross-contamination issue to worry about. This is a feature that can help you lower costs while making clean up at the end of the day a little easier for you and your staff.
Recessed Pans
When you're making cold sandwiches, it's essential that the meats, cheeses, and topping remain cool. Warm meat and cheese don't taste as good unless it's on a heated sandwich. With these recessed pans, your prep food is two inches below the surface of the worktop.
This helps to keep already prepped food items stay cooler until you're ready to use them. Cooler prep items can improve the quality of your sandwiches and ensure customers return to order again.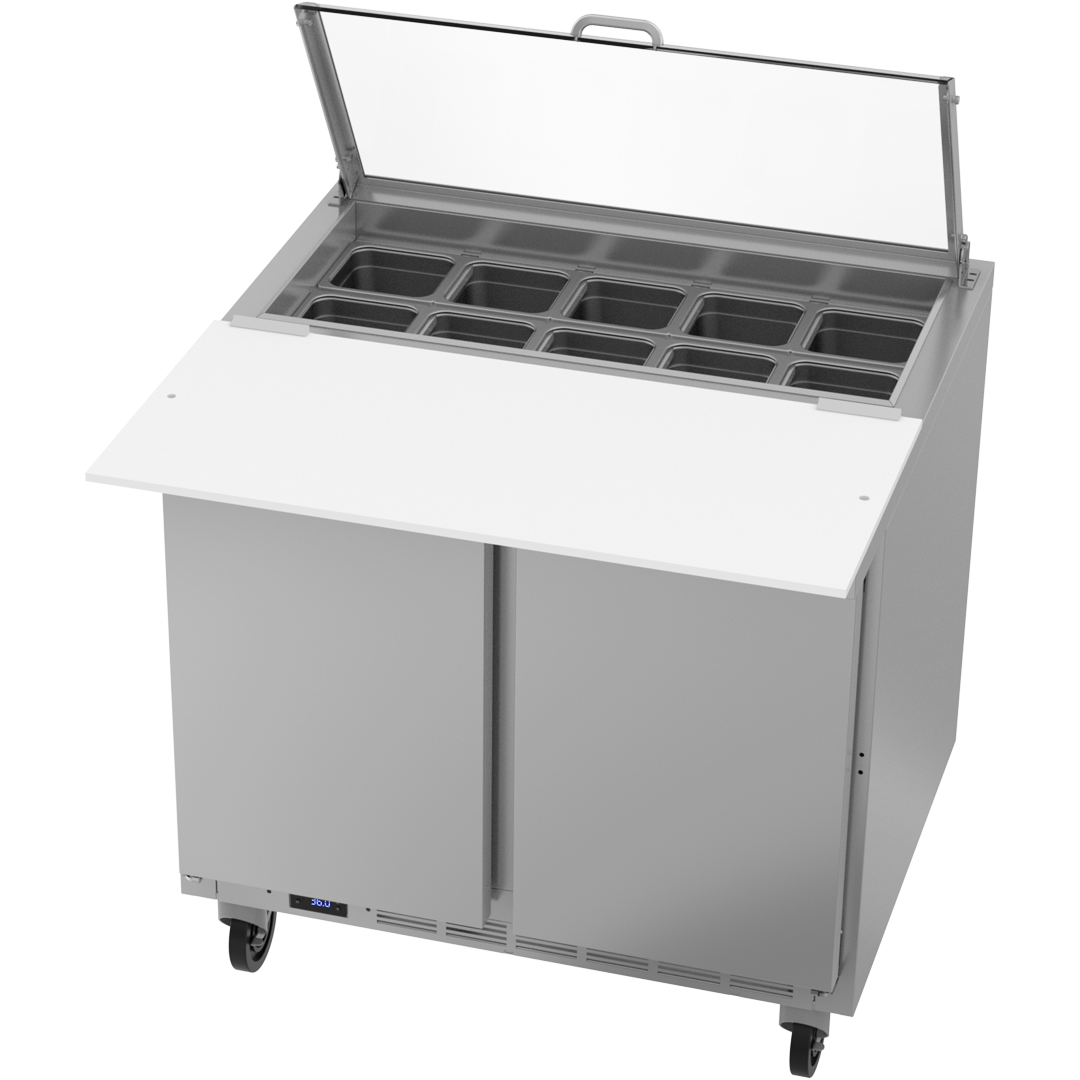 When it comes to the perfect sandwich, there are a lot of factors. Prepping the fillings is just as important or more so than the bread or the recipe. When you're ready to improve your prep game, it's time to upgrade to a Beverage Air prep table.
Are you interested in a one-on-one kitchen assessment? Click the image below to learn more.