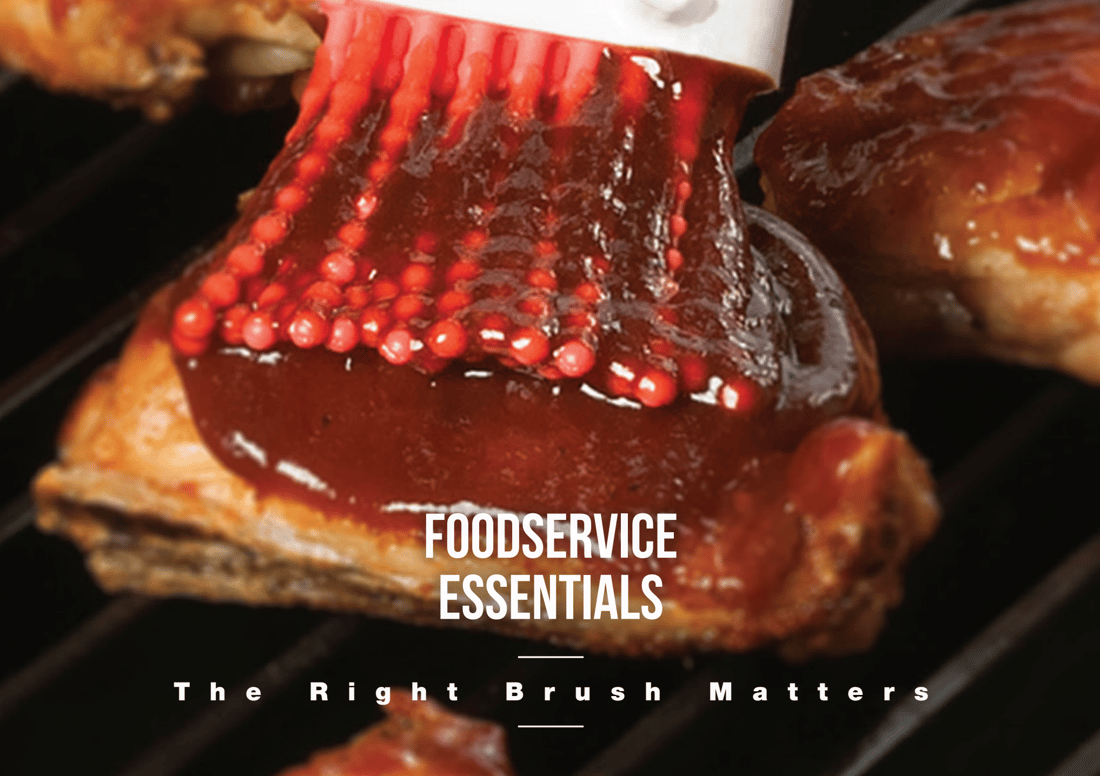 The right brush matters. In fact, when you look at what brushes impact in commercial kitchens, they're actually critical. Personal hygiene, cross-contamination, physical contamination, and biological contamination are all real issues in foodservice operations across Canada, and the right kit of brushes can help keep these factors positive.
Brushes and cleaning tools should all be specialized to achieve maximum impact. Like an artist might use when painting one of our great Canadian landscapes, each brush, and in some cases each bristle, should serve a specific purpose for a specific task. You wouldn't use a fine point round brush to block in large areas of paint on a canvas just like you wouldn't use a vegetable brush to clean your hands.
The main differences between brush types are shape and size. Depending on their use, they can have different features for food, pipes, fittings, and even equipment. Longer bristles offer greater flexibility over shorter ones, and brushes should be designed for efficiency, which results from maximum bristle tip contact with the surface in conjunction with the right type of bristle for the surface that's being cleaned or prepped.
The right selection is important, and operators should consider these three basic brush category types before choosing what brush will work best:
CIRCULAR TUBE CLEANING BRUSHES
Designed to fit inside drains, valves, tubes, bottles, and other similar fittings, tube cleaning brushes are denoted by the diameter across the bristle area. The width of the brush should equal the width of the area to be cleaned for maximum efficiency.
FLAT SCRUB BRUSHES
Flat scrub brushes are ideal for cleaning flat, curved, or open surfaces, as many brushes in this category have trim angles that help the bristles stay in contact with the cleaning surface or food prep process.
PASTRY AND BASTING BRUSHES
Designed with densely packed bristles to help load melted butter, oil, sauces, glazes or other liquids onto a food's surface, pastry and basting brushes are great for spreading flavors.
Introducing the 21 Essential Brush Types for Your Commercial Kitchen
(Click the image to open the complete resource.)
Looking for more guidance on the essential brushes for your Canadian commercial kitchen? Be sure to check out the Commercial Kitchen Brush Guide from Carlisle.