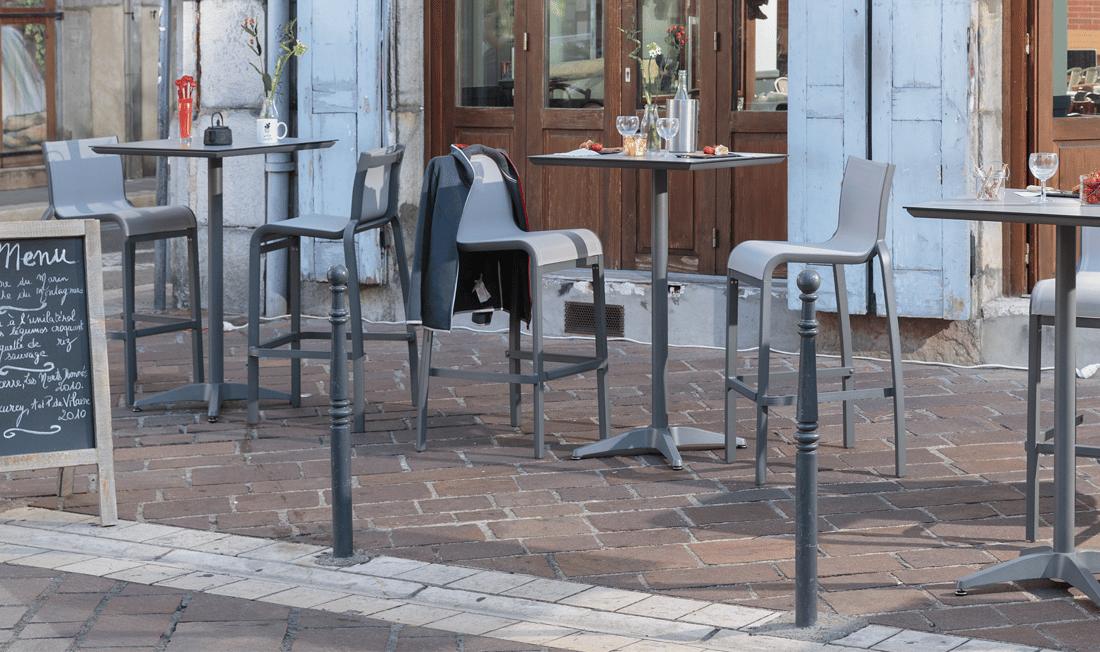 Winter is over, so that means one thing. Summer. We're also living in an era when outdoor dining will be preferable to crowded indoor spaces for the foreseeable future.

No matter what the reasons, though, we only have a few short months of true summer temperatures here in Canada, and the foodservice operations that plan ahead are the ones who are best prepared to take advantage of the summertime, al fresco profit potential, as well as what may be a priority on outdoor dining options from a safety standpoint.

That being said, one of the most important aspects of outdoor dining is having outdoor seating. Tables, chairs, chaise lounges – whatever you can think of to make outdoor dining more enjoyable – should be considered. And when you're buying commercial patio furniture, there are a few questions you should think about.

WHAT TYPE OF RESTAURANT PATIO FURNITURE WILL BE THE MOST DURABLE?

There is plastic furniture, and then there's restaurant patio furniture made from resin. Polypropylene resin gives furniture the most resistance to common food stains, moisture, salt air, and chlorine-based cleaning solutions. It doesn't trap or harbor germs, fungi, or bacteria.

WHAT CAN GIVE PATIO FURNITURE ADDED RIGIDITY?

Calcium carbonate, or talc, can provided an added level of rigidity to your patio furniture.

WHAT ABOUT PROTECTION FROM THE SUN AND THE POTENTIAL FOR DISCOLORATION?

The bright sun is what draws our guests outside, but that sun is also what can damage and discolor our furniture. Furniture that includes ultra-violet light stabilizers can resist the potential for discoloration twice as long as standard, retail grade plastics.

WHAT TYPES OF TABLETOP SURFACES WORK BEST?

If you've ever heard of melamine, you know the answer. Melamine is basically a hard, organic, industrial-strength plastic that's made by combining melamine resin with other, strengthening materials. Not only can it stand up to everyday use, it's completely safe for foodservice while also resisting scratches, burns, stains, hot plates, repeated cleaning, ice, rain, snow, and sunlight.

IS THERE A SPECIFIC RESTAURANT PATIO FURNITURE MANUFACTURER WE SHOULD CONSIDER?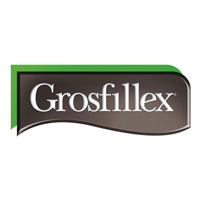 Yes. We're a little biased here at W.D. Colledge, but we know quality when we see it. Grosfillex manufactures outdoor patio furniture, and they are committed to designing and building only the highest quality. They are the only resin furniture manufacturer in North America with an entire division dedicated to foodservice.

HOW CAN I LEARN MORE ABOUT GROSFILLEX?

Now that you've answered some basic questions about considering patio furniture, you can find out more about Grosfillex and how they compare with other restaurant patio furniture options by scheduling a free assessment with W.D. Colledge.

We'll walk you through some of the basic considerations and direct you to the solution that makes the most sense for your goals and objectives. Not every solution is right for every type of operation, and our goal is to help you find the right furniture to match your needs.