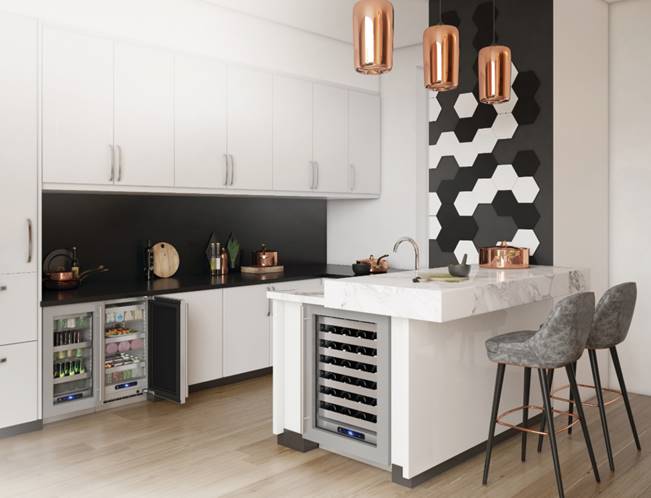 So far in 2019, we've seen a bunch of new and innovative products in the food and beverage industry. One of the manufacturers we took note of is U-Line and their new ideas for food, and especially, beverage-related equipment. The new products listed below are great for hotels, stadiums and arenas, restaurants, night clubs and bars, and many other applications.

Let's take a closer look at the new products from U-Line.
The Ultimate in Luxury Suite Chilling
U-Chill is the perfect serving companion. The Luxury Suite Bottle Chilling Station will maintain the temperature of chilled beverages as they're enjoyed, and it's perfect for a range of products from wine and champagne to craft beer, bottled water, and spirits. The U-Chill integrates seamlessly in hotel and restaurant lounges, suites, bars, serving stations, kitchens, entertainment areas, and wherever an operator's creativity will go. Install it minutes; clean it even quicker.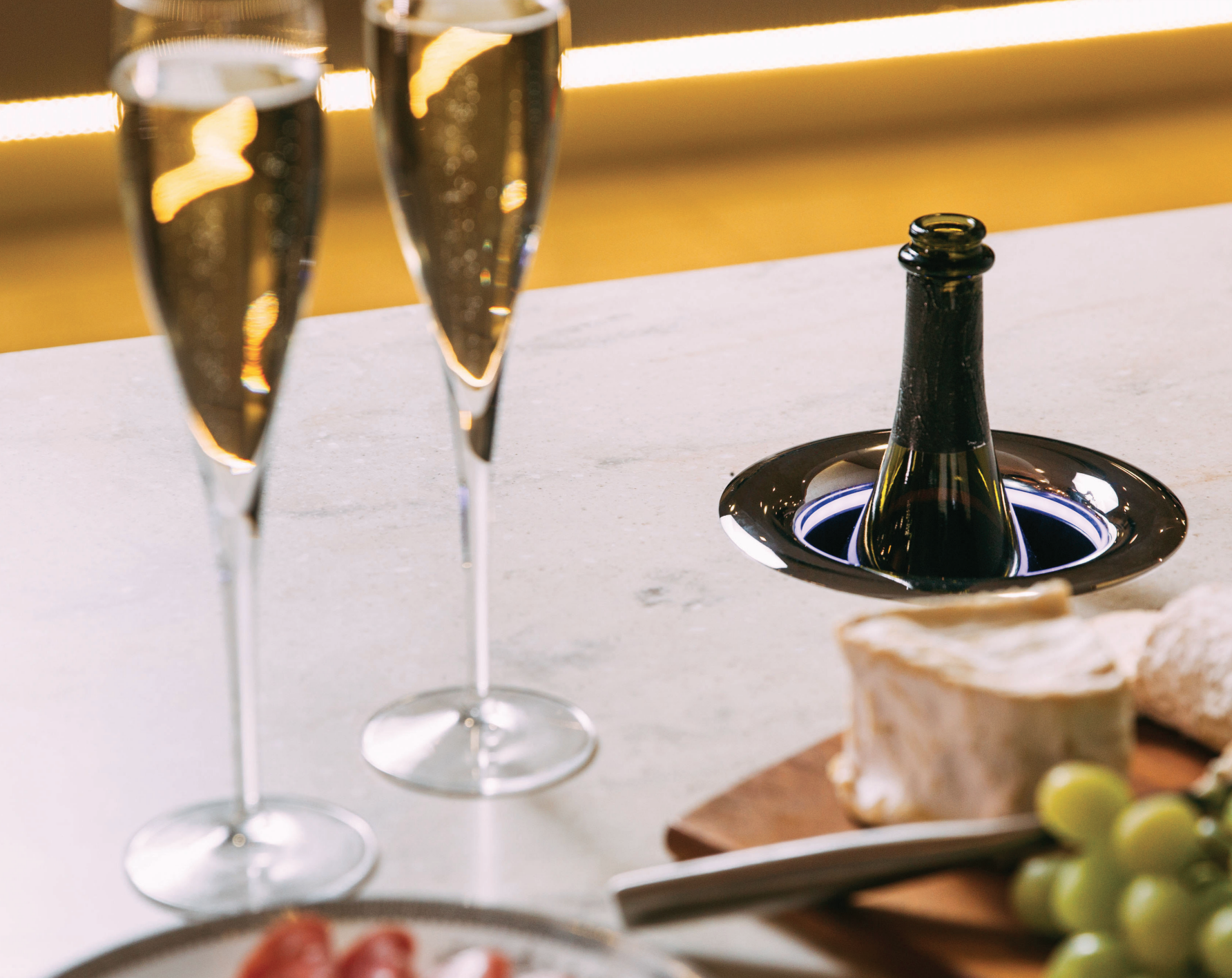 Portable Luxury Beverage Stations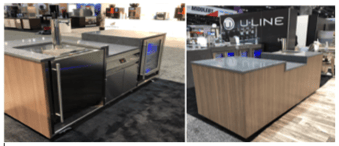 Unveiled at The NAFEM Show, the new portable luxury beverage station contains U-Line refrigeration including a 24-inch draft beer or wine cooler with dual taps, as well as a 24-inch beverage centre. It also contains a CookTek Incogneeto under-counter induction buffet warmer for expanded food service, as well as a customizable cart with stone counters.
The Ultimate in Commercial and Luxury Suite Refrigeration
The 5 Class Collection of U-Line products includes 42 models that showcase exclusive features and industry-leading innovations. These units all feature stainless steel interiors, 19 user-adjustable interior positions, LED lighting, and variable speed compressor with adjustable temperature settings.
Put the right product in the right place at the right temperature -- indoors or outdoors, freestanding or completely integrated into your counter or island. These units have all the elements of luxury. They're coveted by high-end stadium luxury suites, offices, wet bars, gyms outdoor kitchens, or wherever you need them most.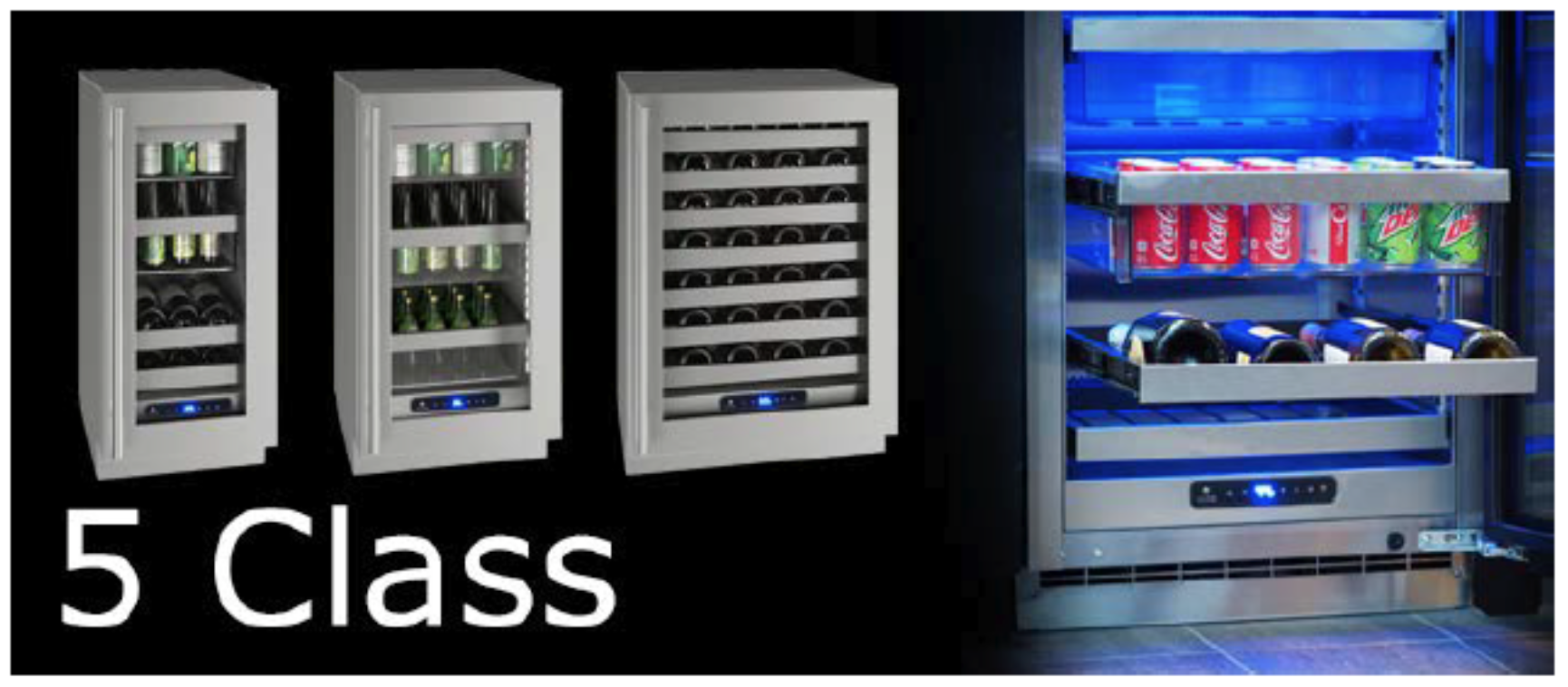 Revenue-Generating Action Stations
Actions stations are named that way for a reason. Action is where the money's at, after all. U-Line's new partnership with EVO America allows these new action stations to have a whole range of important features including U-Line 5 Class refrigeration, EVO ventless griddles, CookTek induction holding wells, and a cart that's produced by QualServ Solutions.
Interested to learn more about these new products or any other items in the W.D. Colledge collection of brands? Schedule an assessment with one of our characters to learn more.