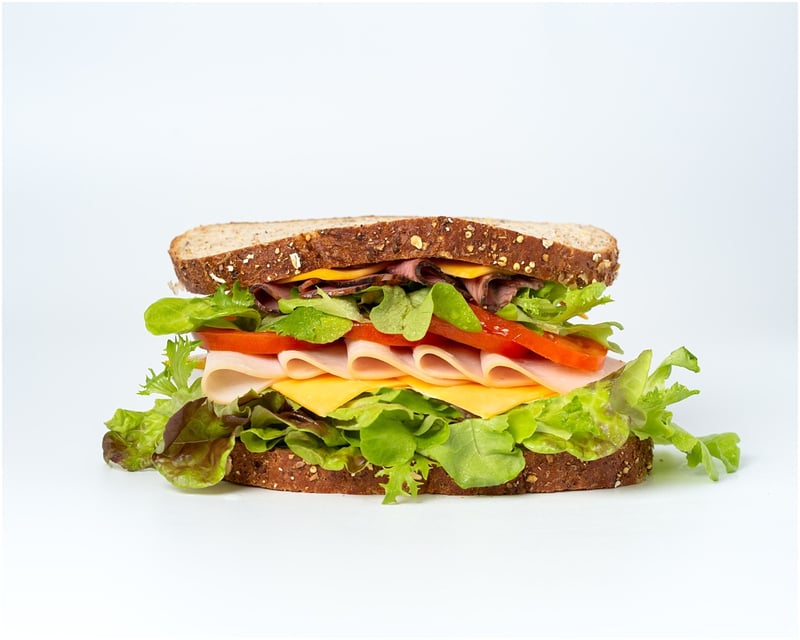 Sandwiches are more than a couple of pieces of bread thrown together with some lettuce, cheese, and meat. They're a staple in the food industry. In some ways they're like art; you can make them into anything you want. They're so popular that there's even a National Sandwich Day on November 3rd each year celebrating the easy-to-make treat.
Is your foodservice operation considering adding or upgrading the sandwich menu? Here's how Globe and Varimixer can streamline the sandwich-making process.
THE PERFECT BASE

With any great dish, the foundation of creating something tasty is your base ingredients. When it comes to making a great sandwich, that means having the best bread that's lightly toasted and ready to become the home for all of your meats, cheeses, and other ingredients. Having bread that can handle both dry and wet ingredients is a must, especially if you're planning to load it down. This means that you want bread that offers support, especially when it comes to potential to-go orders that come in. Nobody enjoys soggy a soggy sandwich.
You can perfect your bread choice by opting out of bulk buying pre-made loaves and choose to make your own dough-based blend. This gives you full control over the consistency of your dough and ensures you don't have too little or too much each day. Using a Varimixer mixer can make all the difference in prepping your bread for that sandwich-ready state. Each mixer is hand-built so that your mixing choices are customized to meet your specific needs. Varimixer kneads through the dough to thoroughly mix it so that your base ingredient is seamless. You can also lightly toast your creation conveniently from the Varimixer.
LOAD UP ON INGREDIENTS
Once you've mastered making the perfect sub, it's time to choose your ingredients. The best hoagies are made up of a mix of specially selected meats and cheeses. The hardest part is making sure everything is sliced to perfection so that there are no lumpy areas or hard-to-bite chunks on your crafted sub. With each slice you want everything to be spread evenly so that the flavor is well-balanced with each bite.
When looking for ways to continually slice meats and cheeses at the same level of thickness each time, Globe slicers will have your back. There's no motor hump to block the receiving area of each slice, making it an open-ended process. Another great addition that comes with Globe's GS012 is that the receiving area is built to house your baked bread so that you can make your sandwiches right on the slicer. This is beneficial if you're facing a lunch hour rush or want to optimize time and labor.
BENEFITS OF THE VARIMIXER AND GLOBE SLICER
While there are plenty of great options out there when it comes to crafting a great sandwich, adding a Varimixer and Globe slicer into your kitchen can bring you a surplus of advantages. A few of the many benefits you might find when using these great tools are:
Save on time and money by creating your own base as well as slicing your own ingredients.
Increase productivity in the kitchen.
Easy to clean and sanitize with fewer hard-to-reach areas.
Customize your sandwich completely with full control of the creation process, making it your secret recipe.
Ability to create and maintain high-quality sandwiches completely in-house.
CREATE YOUR GREATEST SANDWICH TODAY
Our team of experts at WDC will walk you through the ways a Globe slicer and Varimixer can help you make the best sandwich specials.
Sandwiches are one of the most common menu items in the foodservice industry, let us help you make yours stand out. Don't hesitate to ask one of our specialists about any potential equipment for your operation.