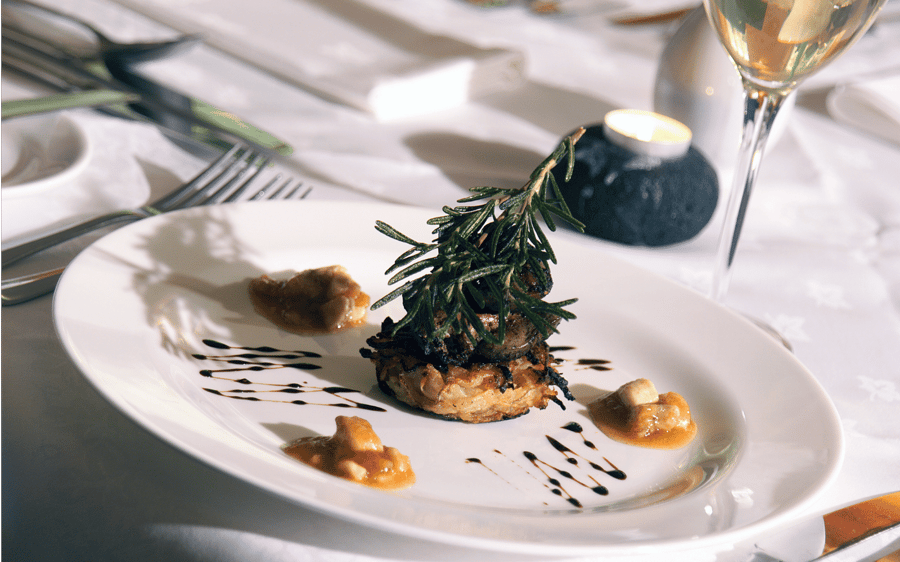 The ingredients to your restaurant or foodservice operation's most popular dish all work together to create a memorable experience for your customers. When one of the ingredients is missing, people take notice.
From the completion of a meal to the next serving, there is a process behind the scenes that guests don't normally see. And that process includes crucial ingredients for cleaner dishes and reduced food waste.
Commercial Dish Machines
What's the biggest indicator for a customer to know whether you mean business about your operation's attention to detail? Look down. Dirty plates, glasses, or cutlery are the first thing your guests might see when they sit down to eat, and it can have an enormous impact on the duration of the meal.
Champion is the leader in commercial dish machines, with models that can match nearly any volume, space, and budget, all guaranteed to keep your meal presentation looking clean.
Undercounter dishwashers. Available in hi-temp & low-temp models, these dishwashers are perfect for small kitchens.
Glass dishwasher. The ultimate for bars as they can clean up to 2,000 glasses in an hour.
Door type dishwashers. These dishwashers save on space, water, chemicals, and energy, thus handling any foodservice operation. Champion offers door-type dishwashers that feature ventless heat recovery.
Rack conveyor dishwashers. Exemplary for your high-volume dishwashing in a tight-spaced commercial kitchen.
Flight machine. This machine handles up to 20,000 dishes in an hour, ideal for high production foodservice operations.
Food Waste Collector Systems:
Proper collection and disposal of waste not only keeps the back-of-house free of unwanted waste, but also saves operators money. Salvajor food waste collector systems are an economical alternative to larger, more costly food waste equipment.
These devices only wash soluble food waste through the sewer and have a scrap basket that holds fibrous and insoluble food waste. By eliminating free liquids, the systems allow foodservice operators to significantly reduce the amount of food waste being hauled away.
They come with a patented operator sensing technology, thus saving water and energy. Soaking dishes with dried or baked-on food and scrubbing can be done simultaneously, allowing you to work with small to medium-sized conveyor dish machines.
Faucets, Spray Valves, and Plumbing:
No commercial kitchen can maintain high standards of cleanliness without proper commercial plumbing systems. Spray valves, faucets, pre-rinse units, and waste valves are among the most advanced commercial plumbing systems and are all products of Fisher Faucets.
Quality, water efficiency, and durability are guaranteed as all chrome plating is triple plated (copper, nickel, and chrome). The products are certified and have to pass the test before they can be released to the market.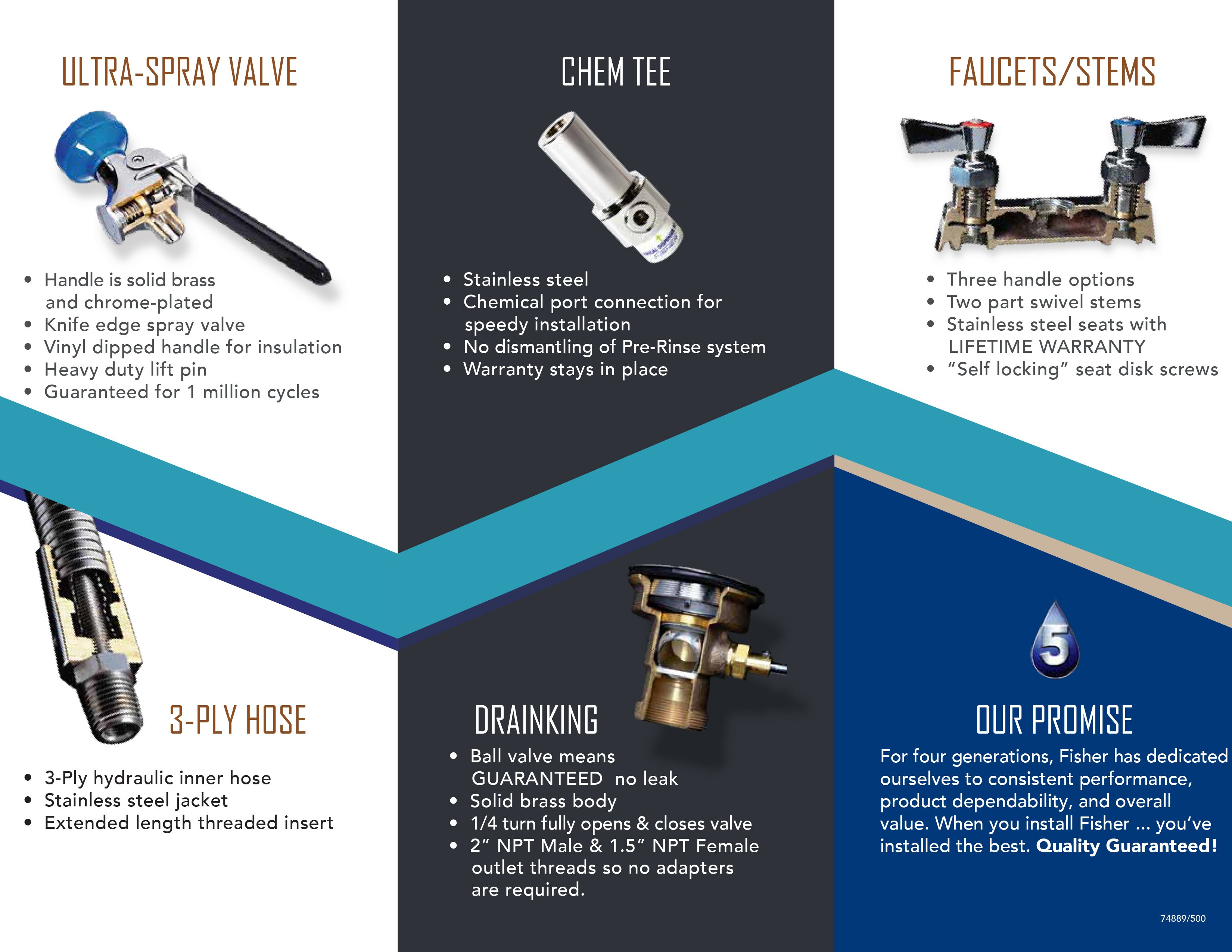 What It All Means:
While food is the star of the show for foodservice operations, the work done in the back of house can make all the difference. Maintaining cleaner dishware, reducing food waste, and ensuring efficient plumbing are three ingredients towards a better dining experience.
Do you want to see anything in action for yourself? Schedule a free assessment and connect with a team member today!